Bath Activity Ideas & Things to Do
Things to Do & Activities for groups in Bath
Days out, activity packages and activities in the Bath area. Ever had a bath? Prefer a shower? The plumber was working in a house when the lady of the house said to him, "Will it be alright if I have a bath while youre having your lunch?""Its okay with me lady," said the plumber, "as long as you dont splash my sandwiches."
---
Bath Activities & Things to do
Ah Bath, a classic English city with a rich history, with a ton of stuff to do and its also named after something in your bathroom.
Getting To Bath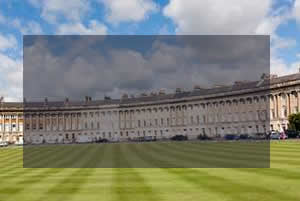 Bath is really easy to get to. All you need to do is head upstairs take a left and you will be there..... that was a terrible joke and I apologise. Anyway Bath is located in Somerset and actually is an easy place to find. Most people tend to use the A4 and A36 to get to Bath in the most direct way. As its a fairly big city and a pretty hot tourist spot you should have no trouble at all finding it.
What's On And When To Go
As a major City, Bath has stuff going on all year round. For example in Spring they have a flower show which I know sounds absolutely riveting, but a great number of people do like it. In the summer months Bath has a few different festivals and fairs going on. Bath in the summer is a very popular tourist destination so it will be very busy so keep that in mind. If you want to enjoy Bath without a ton of people hovering around you then you are best going for a short stay during the week rather than at the weekend. Bath even has a active winter period with a Christmas market and a great light display making it a neat place to go for a romantic weekend away.
Activities
As a large tourist city, Bath just has a ton of things to do for people of all ages.
Thermae Bath Spa is the perfect place to take your significant other for a nice treat or to make up for something bad you did. This mixes old school architecture with state of the art spa facilities. No membership is required and you can just roll in and stay for a few hours.
Roman Baths, these are perhaps what Bath is most famous for. This is a great historical site where you can have some fun and also learn something as well. This is a perfect place for a family day out.
Stonehenge, if you fancy a drive you can go and visit one of the most famous places in the world, Stonehenge. Now do not make the mistake of thinking you can just roll up and look at the big rocks. Doing so will see you escorted away by some big angry men. You need to book this in advance if you think its something you would like to see. While some may think its nothing more than just some big rocks. Stonehenge is a very special place to go and visit.
Wookey Hole Caves, A crazy name for a crazy family day out. There is a great deal of things to see and do here. The highlight though has to be the Valley Of The Dinosaurs display that they have.
As far as getting a bite to eat goes. Bath is literally full to the brim of upscale restaurants, all the major fast food places and some family owned cafe's and restaurants as well. You will never be struggling to find a place to eat here.
After Dark
Bath has a very active night life and here are just a few of the fun things you can do there.
The City Centre springs to life when the lights go down. There are a vast number of pubs and clubs for you to hit. Or if live music is your thing there is always a gig on somewhere ranging from an open mic night in a club to a jazz festival in the park.
The Theatre Royal is open all year round and has new events on all the time. These range from concerts to plays. So if you want a little culture.... before you hit the pubs then why not see what is on here.
There are a few cinemas located in Bath, both large ones showing the latest blockbusters and smaller indie style ones as well.
The Bizarre Bath Comedy Walk is a great way to do a little sight seeing, but with a great comedy twist. If you find most tours boring as hell then check this one out.