Things to do in Braemar
Listed below are all the things to do in Braemar, Grampian that we offer through GoBananas. We can reserve and book more than 250 different and exciting activities and experiences. Everything within 25 miles of Braemar is displayed by activity type below. Choosing stuff to do in Braemar has never been so easy!
Braemar Activities & Things To Do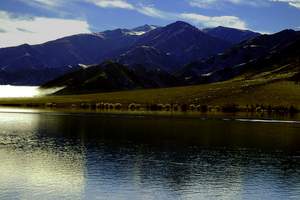 When you think of Scotland, you probably image staying in a quant little town with plenty of history -- along with a couple of neighborhood pubs and restaurants boasting healthy, farm raised foods. That is exactly what you will get out of Braemar, a village in Aberdeenshire, Scotland.
Getting to Braemar
Getting to Braemar would involve taking the Aberdeen-Dyce airport route, which is located 7 miles from the Aberdeen city centre. There are quite a few railways and car options to get to Braemar from the airport, as well as plenty of bus options.
Braemar Activities and Things to Do
Braemar is home to plenty of sporting events, one of hte most popular known simply as The Games. You can expect the history of this sporting event to be displayed as it has been practiced since the 18th century. You can expect quite a bit of history in the area, and even plenty of castles to explore. The Braemar Castle is south of the village and one of the top spots to see. Expect to run into some ruins slightly upriver from Braemar as well. Generally, if you are looking to explore a bit of history and explore all the ruins and buildings of a time long past, this is certainly a place you would love to visit. In the Aberdeen area, there are plenty of festivals, sports, theaters and concerts – so you may need to travel out of Braemar to find more of a diversity of interests.
When Should I go to Braemar?
Braemar can be incredibly cold, as it is the third coldest low lying place in the UK -- the average temperature is right around 7 °C! You can expect when going to Braemar to always bundle up – take advantage of the plenty of wool-made outerwear available from local shops and do it up like a local. If you're traveling around and doing exploring, at least you won't get too hot or work up a sweat!
Nightlife in Braemar
The nightlift in Braemar is limited, so you are probably going to want to go to nearby Aberdeen. There are a few schools in Aberdeen, including the University of Aberdeen, so you will have plenty of youth influence in the area. There is plenty of local shopping, including the Aberdeen Market. There are plenty of local cafes, and as typical to Scotland, plenty of bars. You can expect the opportunity to drink heavily in Scotland, as it is known for its beer. Expect to find plenty of night clubs and livelihood in this area. The Deeside Brewery and Six Degrees North breweries in Amberdeenshire are very popular suppliers in addition to about one hundred other breweries in Scotland. So while you may stop by a smaller local pub in Braemar, it is best to go to Aberdeen with a little bit more to do at night.