Things to do in Alton
Listed below are all the things to do in Alton, Hampshire that we offer through GoBananas. We can reserve and book more than 250 different and exciting activities and experiences. Everything within 25 miles of Alton is displayed by activity type below. Choosing stuff to do in Alton has never been so easy!
Alton Activities & Things to Do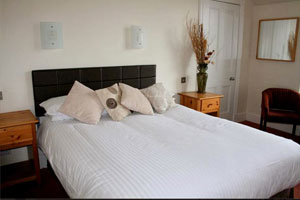 For many, Alton, Hampshire is the perfect blend of modern meets traditional. It is a market town, and Alton was the home of famous author Jane Austen, so the museum is one of the favourite attractions to visit. Visitors can also take part in the circular walk through Chawton where Jane Austen regularly walked.
St Lawrence Church has a strong history and was the scene of a lot of action during the Civil War. The Alton Abbey, the Watercress Line, and Gilbert White's House are all recommended, must see tourist attractions.
Getting to Alton, Hampshire
The M3 is the main motorway to Hampshire and junction J10 will lead you to Alton.
Rail connections to Alton are also good with regular journeys from London's Waterloo Station. The journey from Waterloo to Hampshire takes approximately sixty minutes, presuming there are no leaves on the line and that the weather is good.
What's on and when to go?
Alton can be enjoyed all year round, however, there are some major festivals held during the summer and early autumn.
The Hampshire Food Festival is held in July/August. There is a Beer Festival in Alton in February, and Thruxton Racecourse in Andover hosts the British Touring Car Championships in May.
If you are prepared to travel to Winchester in Hampshire, then you might want to visit the Blissfield's Festival, which is a music festival featuring many well known artists.
Another good time of year to go is September/October if you want to catch the Alton WordFest
Activities
Adventure Balloons, a company based in Hampshire, offer regular flights from Anstey Park in Alton.
Another place well worth a visit is the Alton Sports Centre. They offer rope and lead climbing in their indoor climbing centre. They also have a host of other activities and equipment is supplied.
Hampshire is the best place for team building activities. The Big Shoot is based in Colden Common and they host clay pigeon shooting events; the Thruxton Circuit in Andover is for people with a love of karting.
After Dark
The French Horn Pub and Restaurant is one of Alton's recommended night time venues.
The Palace Cinema shows all of the latest movies, and the Holybourne Theatre holds regular productions. The theatre also runs workshops.
Another venue visitors won't want to miss is The Lounge Bar in Amery Street, which hosts live music.