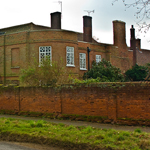 Easily accessible on foot and the finest place with tons of attractions, Leeds proves to be the best when it comes to spending your last day of freedom with just fun and nothing less! The more you explore the city , the more you get to see the various fun hideouts.
The depth you go to exploring, the more you find. With tons of events from day time adventures to the laid back games to the nighttime options of partying list, stags and hens are guaranteed a fun day. Make sure that you are in the best group of fun lovers and you want to try each activity without backing off!
You will get it all planned out on your Leeds stag and Leeds hen party with our help at Gobananas. Drop us a mail or give us call and we will list out the 'best events' for stag and hen parties in Leeds.