Norwich Hen Weekends, Hen Nights and Activities
Are you on the look out for an ideal spot to host your hen weekend? Then you might not have explored the enchanting city of Norwich, well known for its architectural richness, shopping facilities, sports centers, night clubs, world class hotels and lip smacking cuisine.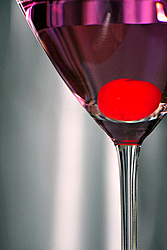 Wrack your brain to get some punchy partying ideas, organize the hens and hit the city for a great hen weekend - it's as simple as 1-2-3! If you are bored with the run of the mill activities or lost on ideas, then get the help of the pros who allow you to select from an impressive list of ready made ideas to make your party an unforgettable experience.
Norwich has many types of hotels that fit in with any budget. Set out on a cruise in the enchanting Norfolk Broads with the riverside inns and taverns offering some well deserved snack breaks and chilled wine to pep you up. The more audacious amongst you can settle for Quad Biking that tests your endurance on its impressive tracks with various twists and turns and competing against the opposite team heats up the game pushing it to an exciting series of heats.
As the sun sets, the party begins in Norwich. Set the stage on fire with some fast numbers and dance till you drop. A Sumptuous 3 course dinner and wine would add a tag of exuberance to the whole affair! You can choose from any theme of your choice to make your night party exotic! Go for the Mexican party to savor a hot cuisine underscored by red hot chilies that would tickle your taste buds to the accompaniment of some of the enchanting samba dance steps that radiate a heady Mexican aura! Or soak up some fun in a well appointed spas to give your body a well deserved treat!