Hen Weekends Scotland
Our top hen weekend destinations in Scotland include:
What is it about Scottish men that us girls love so much? Is it the sexy accent, the powerful arms developed from years of tossing their cabers, the washboard stomachs brought on by a diet of raw 'neeps', the unfettered tackle swinging freely under their kilts or is it a combination of all these irrefutable facts? Whatever it is – and it must be a powerful combination because we're even willing to forgive the gingers – hens have found joy cavorting with these blue-faced, bum-baring Celts in their beautiful native land for many a year.
And it's no surprise that Scotland is such a hit with the ladies, not just because of its male inhabitants but because the country provides romance, drama, hedonism, class and laughs in characteristically large (well, we are in Scotland) measures. For mad-for-it girls, uber-trendy Glasgow with its chic bars, cutting-edge club scene and 24-hour party attitude is the place to be. It's fit to burst with swanky bars, posh hotels, peerless shopping and a wealth of opportunity for hens looking for a good time.
Capital city Edinburgh gives you all the fun and fizz but with the most beautiful backdrop ever, courtesy of its historic building and stunning landscape, topped off in fairytale fashion by its imposing castle atop the hill. When you're not ogling the pipers you can take a traditional whisky tasting and get trollied all in the name of sampling the local traditions. Gobananas HQ is situated here so we can give you the expert lowdown on everything you can get up to including cocktail-making, lap-dancing lessons, spa treatments or, our specialty, a party on a bus!
Venture out of these popular cities and you journey into a world of beguiling natural beauty and wild excitement. Inverness is a lively town with amazing countryside and stunning lochs, including the famous Loch Ness. Have fun trying to spot the monster, after all which girl doesn't like to see a great slippery beast rise up before her very eyes?
In Aviemore in the north you can get up to such pursuits as white water rafting and even skiing in the colder months! So you don't even have to hop on a plane to indulge in your winter sports and your après ski lodge fun.
Get in touch with us at Gobananas and we'll tell you all you need to know about the fun Scotland has to offer hens. At the very least you get to hear our sexy Scottish accents for no extra charge!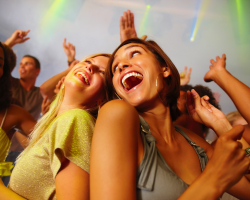 Hen Weekends Scotland - Scotland pretty much has it all for hen weekends, from the completely mad outdoor experiences in the Highlands and Fife to some of the best spas in the UK. GoBananas has been based in Scotland for over 10 years and offers great deals for hen party groups and we are a fund of crazy and imaginative ideas for hen parties from the capital city Edinburgh, Glasgow to the Scottish Highlands. We cover the whole of Scotland. We even speak with Scottish accents.
Aviemore
Aviemore for a hen weekend offers quite a few options, you can get there by car or train and is about 40 mins from Inverness airport. It is incredibly popular with skiers in the winter and people who are into outdoor pursuits. We have some great deals on accommodation and activities including quad biking and white water rafting. Click for more on Aviemore Hen Weekends
Edinburgh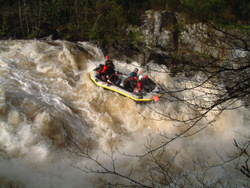 Edinburgh has long been our top destination for a hen weekend, with so much on the door step its no surprise. Getting their is also easy with loads of cheap flights on a daily basis. The busy times in Edinburgh are when the festivals are on in August and rugby weekends. Our most popular hen activities include cocktail making lessons, lap dancing lessons, spa treatments and party on a bus. We also have great deals with hen friendly places to stay in Edinburgh, some exclusive to Gobananas! Click for more on Edinburgh Hen Weekends
Glasgow
Glasgow for a hen weekend in Scotland has slowly grown in popularity especially with Ireland in spitting distance if the wind is blowing in the right direction. Glasgow like Edinburgh has lots of great outdoor activities about 1 to 2 hours from the centre so again you have lots of options to choose from. We have some great deals on accommodation in Glasgow and they tend to be cheaper than Edinburgh. Click for more on Glasgow Hen Weekends
Inverness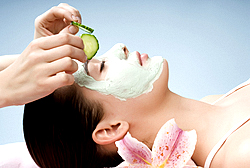 Inverness used just to be the quiet capital of the Highlands, but in the last year we have sent more and more hen parties to Inverness as other towns like Aviemore have become more expensive and busy. Inverness has loads going for a hen weekend in Scotland. With Loch Ness on the door step and the Cairngorm National Park just to the south, there are loads of options for a great hen weekend day and night. We have all the popular hen activities from quad biking to spa treatments. Inverness is also easy to get to, train, plane and automobile. The sleeper train also still runs from London. click for more on Inverness hen weekends
Perth
Perth although is classed as a city is actually more like large town, it is incredibly pretty and is really the gateway to the highlands of Scotland. Perth has a couple of nightclubs which we have deals with and the bars are plentiful. There are some good restaurants in the centre and most of our accommodation is fairly central although its not difficult to get around even if you are on the outskirts. Most of the activities like rafting, clay shooting, quad biking to name a few are with in 30 minutes of the centre. Click here for Perth Hen Weekends
Contact our Gobananas team today, we've had years of experience putting together top hen weekends in Scotland.