South West Stag Weekends
South West Stag Weekends - or, to give its scientific name for the region - 'the pointy bit at the bottom left of England'. Naturally, it boasts some of the best coastal areas in the United Kingdom and also some of the best weather. So many towns and cities to choose from here, you really are spoiled for choice!
Our top Stag weekend destinations in the South West of England
Bath Stag Weekends
Bristol Stag Weekends
Cornwall Stag Weekends
Exeter Stag Weekends
Newquay Stag Weekends
Plymouth Stag Weekends
Torquay Stag Weekends
Bath
Bath is another classic English city, which is almost two millennia old! The hot springs found in bath are the only ones of their kind the UK, and the Romans were capitalizing on them from the early double-digit years. They're not anymore though - so more for us! There's a whole host of spa and bath resorts in... Bath... as well as a great deal of other activities. Click here for more info on Bath Stag Weekends
Bournemouth
According to a report released in 2007, Bournemouth is the happiest place in Britain! Which, you know, is great for them and anyone who goes there. Ever. They throw a mean shindig too, so click for more on Bournemouth Stag Weekends
Exeter
Exeter is a very historic English city. Historically awesome, presently fantastic! There's a huge range of Stags activities, from offroad driving to raft building! Click for Exeter Stag Weekends
Bristol
I know what you're thinking. You're thinking 'I wonder how many places there are in the world called Bristol?'. Well, I can tell you - the number is 34. Clearly the original (and best), Bristol in the South West of England will give you a whole host of Stag-based adventures. Click for info on Bristol Stag Weekends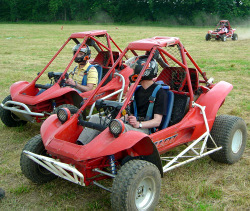 Cornwall
Right at the foot of England, Cornwall is as far South-West as you can be without getting wet. The area also includes the Isles of Scilly, which we're not quite sure how to pronounce. Either the 'c' is silent, making the islands 'Silly', or the 'c' has a harder 'k' sound, making it 'Skilly'. Which also sounds silly. Crazy islands aside, the extensive amount of coastal attractions make this a solid choice for anyone looking to get away for a Stag night - or series of nights! Click here for Cornwall Stag Weekends
Newquay
Surf's up for Newquay as the nine beaches on its North Atlantic coastline have been voted best surfing location in England, with a whole host of other water-based (and land based) activities for Stags to lap up. If surfing isn't for you, you can simply wave from the window of a limousine carting you around the town whilst you take in the excellent nightlife on offer. Click for Newquay Stag Weekends
Plymouth
While I'm sure the fact that Plymouth boasts the largest operational naval base in western Europe, and consequentially has a very high number of sailors in and around the town, will be of absolutely no interest to a group of Stags - there's plenty here that would be. Click here to be convinced why Plymouth Stag Weekends could be the way to go for you!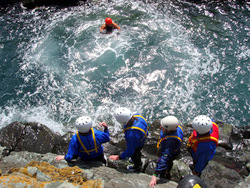 Torquay
Home to the late Agatha Christie, Torquay is a good place for Stag groups who enjoy a bit of everything. Whether you want to experience your very own Murder Mystery, or something a bit more physical such as paintballing or cheerleading lessons, Torquay has the lot. Click for info on Torquay Stag Weekends