Bath Stag Weekends and Ideas
Bath is famous for its medicinal hot mineral springs curing skin diseases in pigs from 836BC. As a result Bath has the best looking pigs in the country!
Bath Stag Weekends - Bath, a city that has many attractive features, with its historic backdrop and warm culture there exist a rocking party atmosphere. All this makes Bath a fantastic stag weekend destination.
---
We will make sure your stag weekend is freaking amazing!
No pissing around when dealing with us!
We know all the best places for a group of stags to go in Bath
No one can put together a stag night like we can
We only hire the coolest and friendliest people to put together your stag package!
STOP: Get your Stag Weekend organised for FREE! Call 0131 603 4860 Now
Why You Guys Should Come To Bath
Look I know that Bath is not going to be the first, hell probably not even the top five places you think of when it comes to organising your stag do, but let me tell you. Bath is one of the most under rated places when it comes to a stag weekend. You have a great mix of things to do here. The nightlife is pretty cool and there are also a ton of things you can get up to during the day as well. While it may lack the glitz and glamor of say London, Bath is a place where I have no doubt you will have a memorable stag weekend!
Bath is a real historical place and one of the most popular tourist spots in the UK. So if a few of you gents do want to do the whole tourist thing during your stag weekend then Bath has plenty of places to see. But if there is just one place you are going to go then it has to be the world famous Roman Baths.
How Do We Get To Bath
It's in your bathroom, ha ha ha, my god that was terrible even by my standards and I apologise. But being serious, Bath is nice and easy to get to. While I will always recommend that for a stag do you should use either the train or a coach to get to your location. If you want to drive to Bath then either the A4 or the A36 will get you here without any hassle.
Places To Eat In Bath
Sotto Sotto
Here I have for you a great Italian restaurant that has a great menu that covers all kinds of Italian food from pizza to pasta there will be something on the Sotto Sotto for every member of your stag party. Here you get good food, good drinks and a nice friendly atmosphere where you can all have a laugh together.
Yak Yeti Yak
Did I put Yak Yeti Yak on here because of its awesome name? Well kind of, but it's a good thing that they also serve some amazing food here. What I love about this place is that as well as having a great diverse menu they also if you book in advance make sure your stag group have a section to yourselves. For a fine dining experience on your stag night I cannot recommend Yak Yeti Yak enough.
What You Can Do During The Day In Bath
Here I have for you some really cool stag do activities you can get up to during the day.
Clay Pigeon Shooting
Standing there with a shotgun in your hand I promise you that you will feel cooler than you ever have done before! This is a great stag do event and you will have a blast (literally ) here. During your time clay pigeon shooting you will not just be firing like a maniac. You will actually be taught how to handle a gun properly. The first time you hit a target is pretty amazing! Make sure you keep score of who hits the most and first round should be on the loser when you go to the pub.
Archery
I think that archery is one of the most under rated stag do events. The reason for this is that it's just so damn easy to learn the basics and get up and running. No if you hit the target or not is another thing, but for the most part this is an activity anyone can do. You will be shown the right way to aim and shoot, but most of the time, you will end up hitting the target through luck! This is a really fun way to spend an hour or two and you can even make things more interesting by having a little bet on who gets the highest score.
Caving
Now this may be a wee trek from Bath, but it's well worth it, caving is a real adventure and the amazing Cheddar Gorge is just full of mystery and you guys will feel like kids again……. And also like some kind of action man. You will need to explore all kinds of cool areas and go on a trek and just see a side of the UK that not enough people get to see. No matter if you are climbing, jumping, exploring and perhaps even getting wet, you will be having a great time. As cheesy as it sounds this is the kind of activities you guys will remember forever.
Quad Biking
See the classic English country side the way God intended, on the back of a bad ass quad bike that just tears over anything that gets in your way. Quad biking here is more than just a boring race. It's a trek where you will get to really push these powerful quad bikes to their limits. These quads may be powerful, but they are very easy to ride and after a quick lesson, you guys are on your way and having a blast.
Having An Awesome Stag Night In Bath!
I know what you are thinking, what the hell can we do at night in Bath? Well if you can be quiet for a minute I will tell you. While it may not be as crazy as say Newcastle. There is still plenty of fun to be had here in Bath.
Second Bridge Nightclub
This right here is one of the coolest nightclubs in Bath. Second Bridge has just such a cool and stylish look and feel to the place that it's really hard not to feel like some kind of VIP when you are in here. There are plenty of areas to dance and have the sexy local ladies grind up on you. And if you want to get away from the crowds, you can kick back with a quiet drink in the bar area. Oh and we can even hook you up with guest list entry so you do not have to arm wrestle a Hulk Hogan sized bouncer to get in.
Club XL
Here I have another cool club for you. Well cool may not be the right word to use when talking about Club XL. Do not get me wrong this is a "cool" club, but this is a place that is all about having a wild and fun night. Here the drinks keep flowing, the ladies keep dancing and the fun never stops. It is a club that is just all about having a great night and that is what you need for an awesome stag night!
Strip Show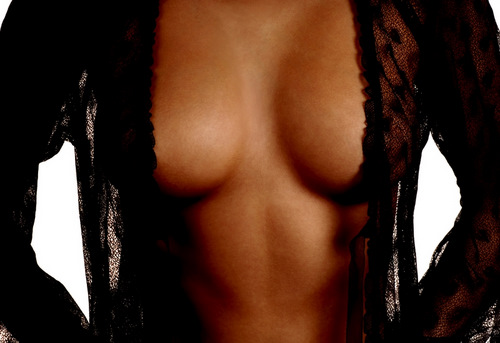 Now this is what I am talking about! Make the groom feel like a total pimp……. Or horribly embarrassed by hiring a sexy stripper to come and show you what she has got! You can have her come to your room or you can arrange it so they will meet you somewhere in town (which you have to get approved first) some sexy naked action (a chick getting naked I mean not one of your overweight mates!) is just what the doctor ordered for a stag night!
Night Of Comedy
One awesome way to get your stag night off to the best start is with a funny as hell comedy show. That is what you get with a few hours here. You get a good mix of new comedians who are just getting their break and some more established comedians as well. By the time the show ends your sides will be sore from laughing and you will be stealing the jokes you heard for weeks. So come here have a few laughs and then hit the town for one hell of a crazy stag night!
Top Packages & Activities