With the greatly anticipated blockbuster movie The Hangover III just being released in the UK, us guys at GoBananas started thinking about whether it could be possible to recreate the original "The Hangover" style stag do for your Groom (are you really sure you would want to?!).
Set in the popular Stag or "Bachelor" party town of Las Vegas the original "The Hangover" movie see's the introduction of three buddies and one outsider forming the "Wolf Pack", and having the wildest unimaginable evening, most of which they hadn't planned for and don't remember (sounds like a typical stag to do us!).
With that in mind, we have put together a stag party plan to match the boys adventures in Vegas -somewhat dampened down to avoid you guys getting arrested, being kidnapped, getting ditched by your other halves or losing any parts of your body (don't worry there's still some fun to be had!)
Take Roofies on the top of a Las Vegas hotel roof:
If you want to remember your stag do and have your groom actually marry his bride this might be one to avoid. There are lots of alternatives that will probably leave you just as fuzzy eyed as the lads, most involving pub crawls, lots of beer and some unidentifiable spirits for good measure.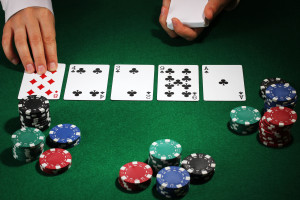 Don't forget to make a toast before you're first drink and unite your stags a suitable gang name, preferably containing some sort of reference to the nature and the wild – because you are after all wild animals for this one night!
Beer Tasting, Whisky Tasting
Gamble in a Casino and win $80,000 dollars to pay back some angry Asian gangsters:
There are lots of casinos around the UK where your stags can don their best suits and pretend they are stars of their own Hollywood movie. Unless you're as good at counting cards than the surprisingly expert Alan in the movie, we can't promise $80,000 dollars worth of prize money but there is no doubt you will walk away feeling incredibly cool.
Casinos, Poker
Rescue your kidnapped buddy with the ransom money you won at the Casino:
Because your head stag is a true friend, you'll want him to have at least a few hours where he actually fears for his life, so why not get him kidnapped by some specially trained ex-military recruits. Just be sure to learn from the lessons of the guys in the film, and check the kidnapped guy is infact your lost stag before making deals with any rough and angry looking gang members.
Hostage Rescue
Have one of your stag's pull out his own tooth to prove he is a proper dentist.
If you insist on pulling out your teeth, we would be more than happy to provide the string for you to do so!  Otherwise you could get your stags together to have a go at some Boxing lessons, don't wear your mouth guard and with a good right hook you could find yourself with a smile like Stu's!
Go to a strip club, marry a nice looking stripper and then borrow her baby
Borrowing children is generally frowned upon in the real world, but the rest is definitely doable.
There are plenty of lovely ladies across the UK waiting to entertain stag parties, although getting one of these ladies to marry you might not be the easiest of tasks, even with the gift of an expensive inheritance ring.
If you are desperate for an exchange of vows on your stag night, it might be wiser to swear with your other stags never to share any of the stories or photos from your evening with another human (unless of course you're telling us at GoBanana's – we love a good stag story!)
Strippers
Steal a tiger from Mike Tyson
The only thing to match stealing a tiger from Mike Tyson, would be stealing a tiger from Mike Tyson. Good luck.
Wreck a Mercedes that belongs to your new in laws Mercedes
If your stag's inlaws don't own a Mercedes, don't worry! Any car will do. It's likely your head stag will protest to this idea, so there are lots of alternatives.
Get your stags out on a day of rage buggies so they can drive around like crazy men in car chases. Or get them to try a bit of blindfolded driving, just try and avoid any public roads.
Blindfolded Driving, Rage Buggies
If you guys have any "The Hangover" style stories, or advice for those planning their stags please share them with us below, we would love to hear them!