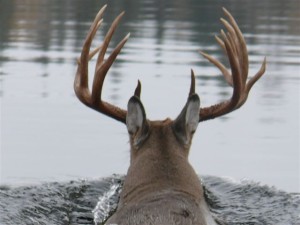 Those of you who are on the game (in a manner of speaking) will know that a Royal Stag is one that has at least 12 points or branches of antlers. A royal at a stag do is clearly quite a different thing altogether but it's obvious that both kings and commoners like to make a point of branching out to do something for fun. Parental duties were put on hold to allow Prince William to join a friend's recent stag do and he did his best show Britannia wasn't the only one to rule the waves at a surfing session at Saunton Sands, Devon.
Learning a language is tough, but without doubt far tougher is trying to fathom out the real meaning of seemingly innocent -sounding statements that start to appear as a relationship blossoms. Biggest culprits are (in my experience) women, but we men have our moments of inspiration too. However, ladies first!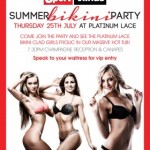 Forget the bath bombs Matey, this looks way more fun than anything we've found in the bath so far.
Just the thing to raise the summer temperatures even higher – a summer bikini party in a hot tub in a London gentleman's club. The champagne will probably be the only thing chilled on Thursday.
This gallery contains 5 photos.
Dour, that's what they call us. Perhaps they should add rebellious, rowdy, unruly, wry and rumbunctious while they're at it. Or maybe just honest and direct.
We Scots don't piss about with pleasantries we just tell it like it is or simply sort it out with legendary directness. Continue reading →
Getting rat-arsed, rubbered, buckled or bladdered (in other words pissed) must be top of any stag or hen do itinerary. But let's face it, this isn't really that out of the ordinary, probably just what you do most weekends. Lads and lasses do like a dry sherry or two of an evening and why not. Continue reading →
So you've been handed the poisoned chalice of being Best Man. Along with organising the stag party and the number of duties and tasks you now have to perform is that one thing that most men fear when it comes their way. Writing a Best Man's speech. Continue reading →
OK I guess most of you are A: Decades younger than me and B: Not expecting to expire anytime soon. So yeah its a bit early for Bucket List but it certainly isn't for a F*ckit List.
What the f*ck is a F*ckit List?
Dead simple, its the stuff you really should be doing right now, the stuff you claim to be dying to try but don't get round to, dangerous stuff, funny stuff, all sorts of stuff. Could be fairly easy like sky or scuba diving or swimming with sharks, funny business like trying stand-up in seedy social club, living dangerously like walking into Rangers pub dressed in green from head to toe, smashing the 100m sprint record (fighting chance if you try the previous one first), volcano boarding and so on. Continue reading →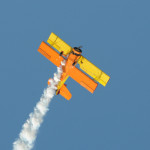 Brag about a new bathroom or boast that you have yet another new BMW and it will only confirm that even if you have piles of cash it isn't buying you happiness just a heap of stuff.
Research has revealed that to get a grin like a Cheshire cat (You seen any cat smile? No, me neither) you have to stop the shopping and grab life by the goolies.
C'mon what would you rather be doing, staring at your snazzy new telly that you can't even work out how to work or slide screaming over a waterfall in a stunning landscape wondering how much its going to hurt come the morning. Continue reading →
OK we sorted out your Stag or Hen night and you had a fantastic time (we knew you would!) and somewhere along the line there has been a fair bit of booze consumed – doh!
But we're big on customer care and it seems to us that if we've pointed you in the direction of extreme drinking then an extreme hangover could be the next event, so here are a few extreme hangover cures to keep in mind.
Turks don't mess about, if your stomach is heaving then heave in a bit of stomach. They reckon tripe (a coo's stomach lining) makes a great soup with a bit of garlic and cream. We confess we haven't checked it out-yet. Continue reading →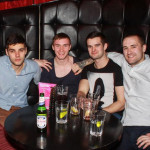 Last chance saloon before parenthood robs you of all your freedom[/caption]
Are you pissed off waiting for an excuse for a proper piss-up with your mates? Can't see any Stag nights on the horizon 'cos you're all hitched already? Fear not, we have a cunning plan to get you out on the town.
Odds are that one of your tied-down mates at some time will about to become a Dad so before what little freedom he has left disappears in pile of Pampers and he starts smelling of sick and shit get organised and get out for one last proper fling. Continue reading →