Our Bestest Aviemore Activities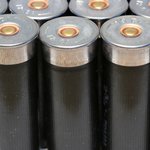 Aviemore is the Stag and Hen capital of the Scottish Highlands. Situated in the stunningly beautiful Cairngorm National Park, Aviemore lies a few miles from the base of the snow capped Cairngorm Mountain ranges. Surrounded by ancient Caledonian pine forest, the landscape is criss crossed with numerous spectacular rivers, lochs and craggy mountain outcrops. Aviemore itself is a vibrant Highland town with numerous friendly bars and clubs. One of its charms is its compactness, allowing even the most ardent party animal the ability to move from bar to bar to soak up all the nightlife or more alcohol!
Let Gobananas help you organise your Stag or Hen do, for the most amazing time of your life
Top action packed activities has to include our famous White Water Rafting where we organise for a dam to be released, giving guaranteed white water!
Next on the list is the Mini Highland Games, a truly great group activity, packed with loads of highland "sports" and very very funny!
If you want pampered, consider our Luxury Spa Package which is often combined with Cocktail Making classes.
Shooting activities are always great with Paintball and Clay Target shooting helping your mates determine just who the "Top Gun" is.
We can organise Golf, Quad Biking, Kayaking and even Tomahawk and Knife Throwing lessons just in case you fancy an encounter with "Crocodile Dundee"
Make sure that you don't exhaust yourself on all those activities, because you will need tons of stamina to party, party, party, round the whole host of lively bars and clubs that Aviemore will throw at you.
For that very special Highland Stag or Hen do, phone Gobananas NOW! on 0871 789 6200 Speak to any of our expert staff, who will advise and guide you through the party building process to make your Stag or Hen do the most talked about ever!