Aviemore Stag Weekends
Enjoy Highland hospitality at its finest here in Aviemore. Enjoy the spectacle of hoardes of locals taking part in their favourite pastime- looking for lost coins in the heather!
Aviemore, situated in the heart of the Scottish highlands, is the number ONE place for highland stag weekends. It is only a small highland town and because of its spectacular scenery it can be a very busy place with local hotels, hostels and B&B's often fully booked. Fortunately, here at GoBananas, our extensive network of contacts in Aviemore allow us to offer great accommodation deals with the ones that do, saving you from the frustration of making dozens of useless phone calls and allowing you to concentrate of sorting out the details of your Stag weekend! One activity you really must try is our special brand of white water rafting!
---
Call us up and within no time your Aviemore stag weekend is sorted!
We know all the best places to stay who are "stag friendly"
Add or remove people from your stag party with ease
Our staff will take care of all the boring little details for you!
We know all the coolest places in Aviemore
Why You Need To Come To Aviemore For Your Stag Weekend!
You know there is more to the Scottish Highlands than just a bunch of fields, some random blokes called Hamish and a crap load of sheep! Aviemore is perhaps the best place for a group of guys who love to do crazy stuff to come on a stag weekend. I am not going to lie to you gents, Aviemore is a bit bare bones when it comes to a night out, but it more than makes up for it with its amazing range of outdoor activities that you can do during the day time.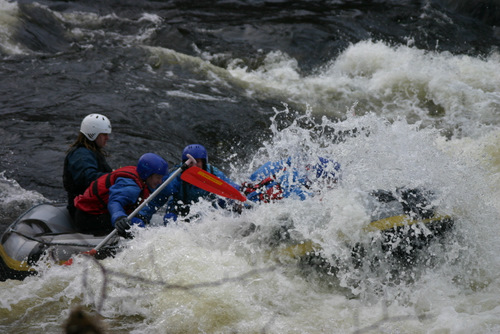 This is the kind of place where you go and have a great time in the day and they kick back with your mates, a nice cold beer in a local pub in the evening. For you guys who want a stag do that is more than just drinking, you will find it hard to beat Aviemore!
If you want to do a little sightseeing then Aviemore is home to perhaps the most picturesque locations in the UK. No matter if you want to see some wild life or just some of that classic Scottish scenery Aviemore has you covered with options such as taking part in some of the outdoor activities on the Cairngorm Mountain or a nice walk and a peek at the castle in the middle of Loch an Eilein.
Getting To Aviemore!
Aviemore does have something of a reputation for being in the middle of nowhere…… which kind of is true, but do not be fooled as this place is very well connected to the rest of Scotland. You can get here on the train in just a couple of hours from either Glasgow or Edinburgh. And there are regular coaches that come to Aviemore also. And if you really want to, you can make the drive here which may take a while depending on where you are coming from, but it is a nice scenic route.
Making The Most Of The Night In Aviemore
Aviemore is not home to a ton of wild bars and nightclubs (there is only one nightclub here) but there are a few nice places you can grab a quiet pint and reflect or laugh at the fun you guys had during the day.
The Vault Nightclub
As this is the only nightclub in town, you will not be surprised to know that The Vault is a very popular nightspot. Not only do the mental highland lads and sexy highland beauties party here. But also any hen or stag groups that are in town will usually make a trip to The Vault. This is a pretty cool nightclub that has some good tunes and plenty of booze and a general friendly vibe going on. So if you are not too knackered after your day out a stag night here is an awesome idea.
Where You Can Go To Eat
By taking advantage of all the great activities in Aviemore, you guys will build up one hell of an appetite. Well lucky for you Aviemore has more than a few nice places to grab a bite to eat.
La Taverna Italian Restaurant
I would bet my ass that after a long day of white water rafting, paintballing, quad bike racing or whatever you boys have been up to on your stag do. That you will be well and truly starving! Well La Taverna is a great Italian that really does have that "mountain restaurant" look going on. They offer a great range of pizzas here and they have a famous pasta buffet. No matter what you are into I am sure La Taverna will have something on the menu for you guys.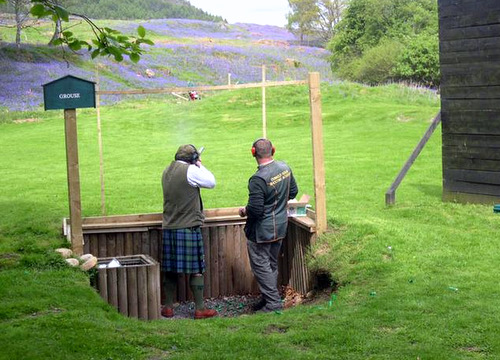 Mackenzie's Highland Inn
A great part of any highland stag night in Aviemore is a stop at a local to have a few beers and take in the night. Mackenzie's Highland Inn as well as offering a great selection of booze also has some nice home cooked food and a welcoming atmosphere.
Andersons Restaurant
Here we have a cool local restaurant that as well as having a pretty diverse menu for you stags also has plenty of drinks as well. The thing that makes Andersons Restaurant worth checking out though is just how friendly everyone is here. For a nice relaxed meal, you will struggle to beat this place.
Rowan Tree Hotel
Now this is highland dining! A nice somewhat up market meal at a great price. A great list of the finest Scottish whisky and an open fire! The restaurant in the Rowan Tree Hotel is the perfect place for your main stag do meal! Great food, service and a freaking open fire what more could you want from a restaurant?
Some Of The Best Outdoor Activities Are In Aviemore!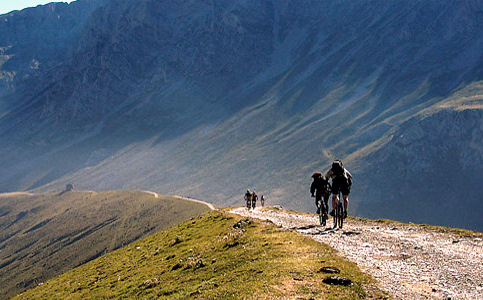 I have saved the best for last! This is what we are talking about when we say Aviemore is just awesome. There is just so much to do up here and this is only a small taste of the great activities that are on offer!
Gorge Walking in Cairngorms
In many ways Gorge Walking is the ultimate Highland adventure. You guys will have a guide and be kitted out in the latest safety gear. You then will be taken to one of two sights and then go on the adventure of a life time. Your guide will take you to places where you need to climb up rock faces. Scale down actual water falls, go down some water slides, make leaps of faith into deep pools of water below and maybe even explore a cave or two. Gorge walking is one of the biggest thrill rides you can go on and when you are in the pub later that night, you gents will certainly feel like you have earned each and every pint! Gorge walking is what Aviemore is all about!
Highland Paintballing Adventure!
When it comes to activities that are just classics in regards to a stag do then paintballing is right up there with the very best of them. Paintballing in Aviemore is something really special as the place where you gents will be waging war on each other is the old Pine Forrest which creates a pretty spectacular back drop and is just filled with places where you can hide to make an ambush or run away and get some cover! Let me tell you this! There are few things in life that are as satisfying as shooting a mate right in the ass and watch him dance in pain!
Tree Zone Arial Course
Here is an activity that will either put a little extra hair on your chest or have you piss your pants and cry for you mummy! This is a High Ropes Course, if you are not sure what that is. Just think of something like an army assault course with nets to climb, jumps to make and things to balance on….. now imagine that same assault course up to 40 feet in the air! That is right this course is high in the air! You may think this is only for the super fit, but the guys who do best here are usually the ones with a cool head and who can stop their fear getting the best of them!
Golfing Day
If you want to do something really Scottish and outdoors, but want to do something a little more laid back then take the short trip to Abernethy Golf Club and have a fun round of golf. The setting here is just amazing with the course being surrounded by pine trees you really do feel like you are playing golf in the middle of the woods. What makes this course pretty nifty is that it is not to advance for the non-golfers in your group, but there are still a few tricky sections for the wood be Tiger Woods in your stag party.
Winter Skiing
Skiing in Scotland is hardcore!.On a good day it can be great- have a look at this video to see what it can be like when the sun shines and the wind is not blowing a gale
Top Packages & Activities