Aberdeen Stag Party Ideas
Aberdeen- The Granite City- infamous reputation for its inhabitants abilty never to open their wallets. Despite that you will get a warm welcome providing you are buying the drinks for them!
Aberdeen-one of Scotland's biggest city and on the door step of the Scottish highland making it a fab place for outdoor activities.
Your Aberdeen Stag Weekends are the best possible excuse for you to go wild with great activities that would make this weekend among the most memorable of your life.
---
Reasons to GoBananas in Aberdeen for your Stag Do
Our staff will take care of your booking as quickly as possible
We have a ton of great things for you to do in Aberdeen
We only suggest the best of the Aberdeen nightlife
Our site is hassle free!
If you need to make changes to your booking it is nice and easy!
Why You Guys Should Come To Aberdeen
Aberdeen is fast becoming one of the most popular places in Scotland for a stag weekend. Hell in the next few years it could be as popular as places like Glasgow and Edinburgh! There is one thing though that I think gives Aberdeen an edge over those two places and that is all the cool outdoors activities that you can do. Aberdeen just has so many cool things for a group of bad asses to get up to! And there is also one hell of a party scene here as well.
If for some reason you want to grab your camera and do the whole tourist thing then there are plenty of interesting places to check out in Aberdeen. If you are into the whole Game Of Thrones, Lord Of The Rings medieval type of thing then you will want to check out such historic sites as Craigievar Castle and the world famous Balmoral Castle.
STOP
Would you like someone to organise your Stag Weekend for FREE?
YES? then call us now on 0131 603 4860
Places To Get Some Good Food In Aberdeen
Merchant Bistro
The Merchant Bistro is a really cool place for a group of stags to enjoy a meal. They have a great menu with all kinds of good food ranging from nice starters to pants splittingly good desserts. If you want a fun place to start your stag night then I highly recommend here.
Virginias
For a nice family owned, Italian dining experience, Virginias is going to be really hard to beat. What I love about an Italian for a stag do is the way that the menu will be fine even for the fussiest eater in the world! The staff here are all friendly and will welcome you guys in with open arms. So no matter if you want a pizza or a pasta dish or some other Italian specialty, Virginias will take care of you.
Aberdeen Lads Know how to Enjoy Themselves
How To Get To Aberdeen
Aberdeen is way up North so you will want to hire some kind of sled and a pack of dogs. Or if you are coming in the car you can get here easily on the A90 and A1. Aberdeen does have a train station that is pretty much right in the middle of the city and like most places this is the most hassle free way to get here. Many places also run a coach to Aberdeen so you might want to look into that, but for me train is the way to go!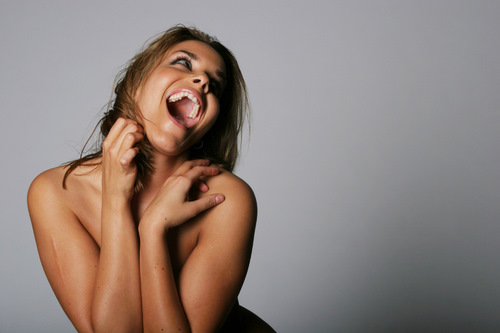 What You Can Do During The Day
Here I have for you guys a wee sample of some of the amazing things that you can do during the day part of your stag weekend here in Aberdeen.
Go Karting
Now this is one hell of a cool go kart track! Here you guys will be racing on some kick ass, powerful go karts, but the real star of this stag do event is the amazing go karting track! This track has been designed to kind of be like a little mini Silverstone track. This is really cool and just makes you feel like an actual F1 racer as you are flying down the track. There is a good mix of straights and tough twists and turns here. This is a great day out and the only way to see who is the best driver!
Paintballing
What I love about a game of paintball here is the sheer size of the place its freaking crazy how large this area you have to play in is. You have plenty of buildings to hide in to plan an ambush. You can use the vast woodlands to your advantage. And if you are feeling like a real bad-ass you can take on your enemies head on in a wide open field! Paintball is one of the most classic stag weekend activities because its fast, fun and shooting your mates never gets old!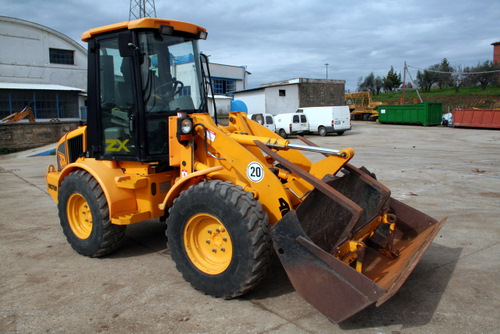 Digger Driving
Us guys when we are kids have a weird obsession with diggers and pretty much any large vehicle that works in a building site. Well this fun event lets you guys live out your boyhood dreams and get behind the levers and do a little Digger Driving. Here you will be given a quick lesson on how to handle this monster and they you will need to do a few tasks. Let me tell you while driving one of these bad boys is a hell of a lot of fun it's also pretty damn tough.
Cross Bow Shooting
For my final activity I wanted to suggest something a little different. Clay pigeon shooting and archery are really cool, but I have for you guys a round of crossbow shooting! If you see a guy with a gun or bow and arrow, you may be shocked, but if you see a guy with a freaking crossbow, you just turn and run the other way. There is something just so medieval and bad ass about a cross bow. And you will be amazed at just how much power these things have. As well as the power the level of accuracy you can fire them at is amazing. So have a fun competition and see who is the best cross bow shooter!
The Awesome Aberdeen Nightlife!
Aberdeen is building one hell of a reputation as a party town and here are a few of the best places you boys can go when it gets dark!
Welcome to Aberdeen Video
Strip Club
Aberdeen has seen a few strip clubs pop up over the last few years, but if you want the VIP strip club treatment then I suggest you boys head on over to The Number 7 Club. This is just high class all the way and they offer a great variety of live pole dancing shows, burlesque shows and there are areas where you can get a private dance as well. Seeing some sexy naked ladies has been a stag night tradition for over 376 million years so please do not break that tradition and let the groom see some naked chicks!
Break Neck Comedy Club
Now I am a firm believer that one of the best ways to really get your stag night off on the right foot is with a few hours at a comedy club. Here you get to see some of the best up and coming Scottish stand ups and also they do have some pretty big name touring acts performing here during the year as well. So for a few laughs, couple of beers and a great start to the night. This comedy club is where you boys need to be.
The Tunnels
This is probably the coolest and most unique way to see some live music in Scotland. The Tunnels is not just some kind of BS name. This club has been made out of two old abandoned tunnels under the city.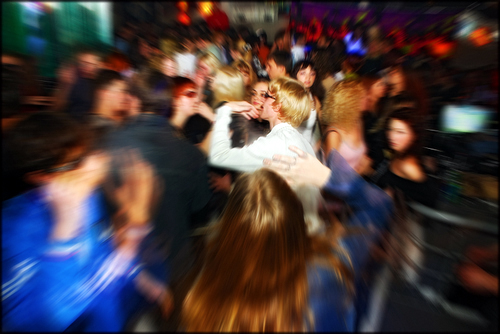 The place just looks so freaking cool and they have some amazing live bands playing here. But if there is no band playing during your stag weekend then do not worry as they have club nights as well. The Tunnels is one of the coolest and best venues in the whole country!
NOX Nightclub
With its two floors of partying, NOX Nightclub is one of the most popular nightclubs in the whole of Aberdeen! They have a variety of theme nights going on here and there is just always this amazing party atmosphere. Also this is one hell of a popular place for the ladies to come and party! No matter if you are in the mood to hit the floor and show of your moves or if you want to kick back at the bar, drink in hand, nodding your head to the music. This is the kind of nightclub that can cater for that and so much more.
Top Packages & Activities