Ever felt like this at work:
Then it might be time that you and your work colleagues got out of the office or factory and had some fun!
GoBananas has lots of great ideas and activities to help bond your team together.  Check out all our activities here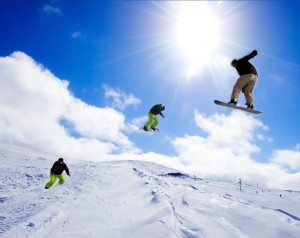 No need for this to be a winter of discontent, not when you can fix up your stag or hen weekend with GoBananas! We have some great stuff you can do even when the days are short and the nights are long.
Anyway, it doesn't matter what time of year it is, it's always party time at GoBananas!
Obviously skiing is top of the list and there really is no need to go far afield to have a great time on the slopes when there are some brilliant locations in Scotland. If the snow doesn't materialise then up and down the country there are indoor and outdoor all-weather centres you can go to. Boarding is another option either on snow or artificial slopes.
There are also plenty of driving options you can get up to in all weathers. There are both indoor and outdoor karting tracks all across the country. There are many more driving options to choose from with GoBananas so if  you don't find karting cool you'll still be able to fix up your fix behind the wheel (or handlebars!).
Something else to get you all fired up – a spot of shooting! We have loads of shooting options from clays to combat laser. This is always a great group activity – find out who's the crackshot and who's the crackpot!
One place you won't ever mind it being cool is in the clubs! In fact the night time is always the right time for some fun. There are tons of  things to do at night, perhaps a bar crawl or the lap dancing clubs, butlers in the buff,  not forgetting strippers of course!
All it takes is one quick call and we'll get the (snow) ball rolling right away!  You'll be walking in the air when you find out how easy it is with GoBananas!
Stags and Hens and others who like to to be in the driving seat can track down something different at GoBananas!
We all know karts and quads are cool and great fun but that's not the only way you get around.
Ok you might not need filled in on the fun of 4×4 driving but did you know you can also get down and dirty in mud buggies?
Then there's Argo Cats, Honda Pilots, Powerturn and RageBuggies, Hovercrafting, Rally Driving, Tanks and Segways! You can even see if you have second sight by trying driving blindfold!
No need for a satnav to suss out a shortcut to some motorised mayhem…..just get in touch with our top team at GoBananas now!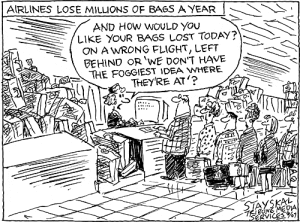 Presumably seriously pissed off being fobbed off or even unable to negotiate through the recorded phone selection messages maze one man has hit upon a novel way of getting a very big spotlight to illuminate his dilemma. It seems that after inaction on the part of British Airways to deal with his father's missing luggage he hit upon a brilliant way of getting some attention.
He decided not just to tweet about it, he bought a promoted tweet usually only used by advertisers keen to reach a wider audience. It appears to have been successful but whether it was cost effective would depend on what was in his paw's suitcase!
Is danger becoming a stranger or are you still seeking thrills? According to a study published in the journal Scientific Reports, and reported on the BBC, guys are giving up on physically challenging activities like parachuting or mountaineering.
It claims one explanation is that blokes are now less fit but also concedes that some activities like skiing are now thought to be ordinary not extraordinary.
No need to panic though, GoBananas have no intention of curtailing canyoning in favour of crochet classes, and anyway the study also says that more men dislike dull and repetitive chores than women (they didn't need a survey to find out we're not into ironing and dusting).
The fightback starts here – stand up and be counted and complete our survey!
There are plenty of lotions and potions you can buy to improve your love life but it surely must be better to go the organ-ic route If you really need to perk up your pecker or make your pussy juicy!
If vanity means you don't fancy asking the doc for viagra or the temperature in the bedroom is bordering on Baltic the best remedy is readily available in every supermarket.
You can easily uncover some fantastic aphrodisiac options  in the fruit and veg aisle, plus your fellow shoppers will assume you're some kind of health nut with your trolly-load of fruit, not a sexual adventurer!
Learning a language is tough, but without doubt far tougher is trying to fathom out the real meaning of seemingly innocent -sounding statements that start to appear as a relationship blossoms. Biggest culprits are (in my experience) women, but we men have our moments of inspiration too. However, ladies first!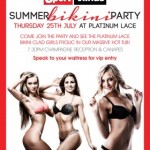 Forget the bath bombs Matey, this looks way more fun than anything we've found in the bath so far.
Just the thing to raise the summer temperatures even higher – a summer bikini party in a hot tub in a London gentleman's club. The champagne will probably be the only thing chilled on Thursday.
This gallery contains 5 photos.
Dour, that's what they call us. Perhaps they should add rebellious, rowdy, unruly, wry and rumbunctious while they're at it. Or maybe just honest and direct.
We Scots don't piss about with pleasantries we just tell it like it is or simply sort it out with legendary directness. Continue reading →
Getting rat-arsed, rubbered, buckled or bladdered (in other words pissed) must be top of any stag or hen do itinerary. But let's face it, this isn't really that out of the ordinary, probably just what you do most weekends. Lads and lasses do like a dry sherry or two of an evening and why not. Continue reading →